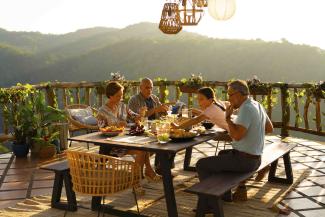 Optimizing your retirement income
The key to making your plan as sustainable and tax-efficient as possible lies in understanding how you want to use your savings and how much you can afford to withdraw each year.
Fortunately, your IG Living Plan™ is designed to help you forecast:
1. How much income you will need in retirement.
2. How much will be funded by government and private pension sources.
3. How much you can withdraw from your registered and non-registered investments to cover shortfalls.
4. How much you'll be able to leave as part of your plan to share your wealth with your heirs.